Boise Home Inspections
Davin found several issues that my wife and I were not aware of........
Dream home or financial nightmare? You'll never know for sure if you end up with a "Blind Home Inspector". That's the term we use to identify inexperienced home inspectors who don't know what to look for when inspecting a home.
Home Inspectors in Idaho are unlicensed and unregulated and the quality of their work varies greatly… We think no licensing and no regulation of home inspectors is a bad thing and we regularly hear horror stories about some of the poor work being conducted by local home inspectors…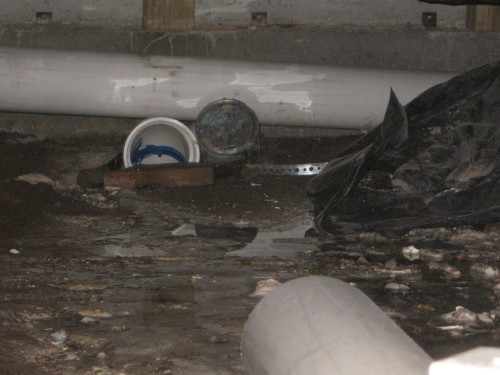 Sewage Discharge Line For Home Not Hooked Up on A New Construction!
Don't let this Happen to YOU!! (click for video)

An experienced Boise Home Inspector will alert you to any of the health and safety issues, and the maintenance needs of the house you're looking to buy. And that's where Bent Nail Home Inspections can help you. We'll not only inspect the house you're buying but we'll share with you what needs to be maintained and why. Don't worry, we'll explain everything in terms you can understand. You'll get a real education about your new home.
My name is Davin Strand, and it's my goal to provide you with professional assistance and guidance. I'm based out of the Treasure Valley and I will thoroughly evaluating all aspects of the Property you are purchasing or selling, from the basement to the roof and all areas in between.
My home inspection report is designed to give you with the information you need to make informed decisions about your potential home. Your customized report will be written in a clear, concise and professional manner with digital photographs.
I am also a member of Nachi, the National Association of Certified Home Inspectors.
If you want the best home inspector serving the Boise, Meridian, Eagle, Kuna, Caldwell, Nampa and all of the Treasure Valley, I'm your man!
You and your family's safety are my first priority… I will inspect your investment, whether you're buying or selling, as if I were making the investment myself..

So Call NOW to get your inspection booked!!