Mold Inspection and Sampling
Discover How You Can Avoid the Health Risks and Financial Burdens Associated with Mold…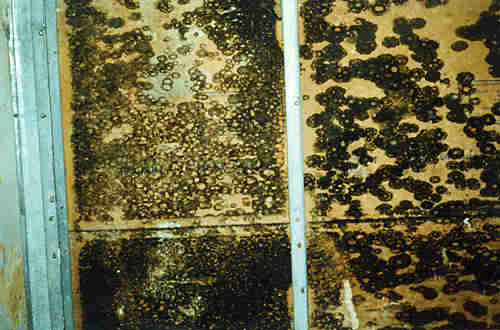 Mold is everywhere! Mold is natures way to breakdown organic material and recycle nutrients back to the earth. Without mold, our world would be covered in accumulated organic matter. While mold needs moisture, humidity or water to grow, we just don't want it growing and destroying the material in YOUR home!
It is our goal to provide mold inspection and mold testing services with the highest level of honesty, integrity and professionalism at the best value for you, coupled with superb customer service. We provide you with objective, qualitative data to base your decisions on.
This is no time to shop for a cheap, amateur inspection. The cost of a mold inspection or mold testing is very small relative to the home being inspected. We perform inspections of the upmost quality, with integrity & follow approved test standards when conducting both mold inspections and mold testing.
For a buyer, we make sure that they know and understand every fact about the mold inspection or mold testing for the property that they are purchasing.
For sellers, we will provide a report that gives 100% full disclosure, with no worries of a buyer coming back and questioning anything regarding the mold inspection or mold testing we performed.
I'm a Member of Micro and I'm also a Micro Certified Mold Inspector (CMI-62867).




Now what does all this mean to you? It means that I have the knowledge, skill and experience to conduct a complete Comprehensive Mold Inspection and Sampling on your property.
So call NOW to book your inspection or sampling 208-869-5557