No Flashing Installed Under Deck
Submitted by DavinStrand on Mon, 08/10/2009 - 16:00.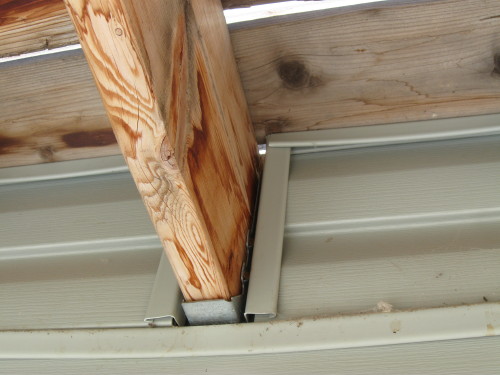 No flashing or way to keep water from running behind siding under an elevated deck on this Star Idaho home inspection. When water runs off of the deck it is running behind the siding and causing damage.

Posted in